Harry Potter Inspired Owl – Karma Wrap Bracelet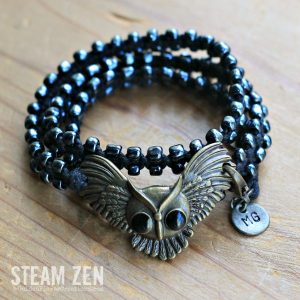 $30.00
This bracelet features the owl in flight. Inspired by Harry Potter's Owl Hedwig but in brass color. Great for owl-lovers and those who love HP's familiar.
Each bracelet in this Karma series wraps around 3 times with each Toho glass seed beads painstakingly weaved in place using Chinese knot technique to achieve the bracelets's distinct design.
Style: Unisex / Steampunk-inspired
Size: 8-8.5 in.
Ready to ship.